Learn more about our optometry practice here. North Pole Eyecare is pleased to offer a wide range of optometric services, eye care products including eyeglasses, specialty eyewear, frames, and contact lenses. Our staff is happy to help however we can.
From your first contact with us to your appointment and your follow-up, we aim to make your eye care experience great. This is what drives us to provide the best care year after year!
Contact us any time to learn more or to schedule your next appointment.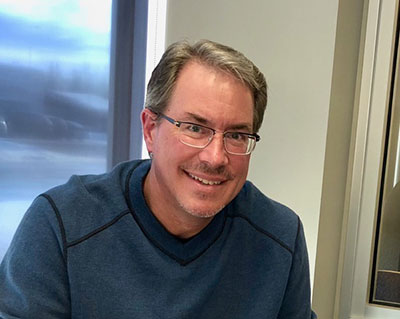 Dr. Roger Acquistapace
Dr. Roger Acquistapace, known as Dr. A by his staff and most people he's seen as an eye doctor, grew up in a small farming community in central California. After high school he enlisted in the Air Force and spent 4 years in Germany with his wife Sandi. Upon returning to the US he attended college at San Francisco State University and UC Berkeley School of Optometry, earning a BS in Physiological Optics and an Optometry Doctor degree. The next 16 years were spent on active duty in the Air Force working as an eye doctor. He delivered full scope care to active duty and retired members and their families and on multiple occasions, through humanitarian missions, to less fortunate communities in South America and remote US communities. During his 20 plus years, his most enjoyable assignment was right here working for the 354th Medical Group at Eielson AFB.
After retirement from the military, Dr. Acquistapace, his wife and two daughters, moved back to Fairbanks and joined a local eye clinic. After eight years of practice there, he and Sandi, who has been a licensed optician for the last 30 years, decided it was time to pursue their dream of opening their own eye clinic together and formed North Pole Eyecare.
Dr. Acquistapace is well known in the Fairbanks, North Pole and surrounding interior communities and provides compassionate, full scope optometry care including diagnosis and treatment of various vision disorders, diseases and injuries of the eyes and surrounding tissues. He prescribes glasses and contact lenses and oral and topical medications as needed. He also works with local and non-local healthcare providers to ensure patients receive necessary treatment that cannot be delivered at his clinic. He maintains full licensure in Alaska and routinely attends national level educational conferences to keep up on the latest treatment modalities, diagnostic methods and instrumentation. He has ensured that North Pole Eyecare is equipped with the most up-to-date equipment, caring staff, and is able to deliver advanced and appropriate optometric care to the community of North Pole and surrounding areas.